MOOVTOO platform is still in its BETA version : Our packages and activities are not yet available. We'll keep you informed of any development. Stay tuned !
This hiking trail boasts a plethora of natural wonders, including lush vegetation, diverse geology, and breathtaking landscapes. The route features a variety of tree species, such as fir, oak, pine, and juniper, as well as scattered fossils along the way.


At Kobayat's mid-town. Drive to Chadi and Rima's house up the mountains

08:30
Step 1: Start of Trail
The trail starts at Jouret El Chi'ir (the barley ditch), descends to Maql El Snawbar, ascends to an enchanting grove of iron oak trees, and ends at Kef Wehbe.

11:00
Step 2: Arrival to Kef Wehbe, Coffee break
The term "Kef Wehbe" is a local expression used to describe a rocky formation resembling a veranda. The trail boasts a wealth of fossil discoveries along the way.

12:30
Step 3: Arrival to Wadi Al Aswad
Journeying further along the trail, hikers will cross Wadi Al Aswad (the black valley) en route to Ayn Tabet spring, which provides a convenient spot for refilling water supplies. The valley is distinguished by its dense population of fir trees.

13:00
Step 4 : Arrival at Mastabe
The next destination is Mastabe, offering a serene vantage point and refreshing breeze. The panoramic vistas are truly amazing. At this point, hikers can take a lunch break and enjoy a bonfire and coffee. Please note that guides must bring and carry the food along the journey.

15:30
Step 5: End of Trail
Finally, the hike carries on back to Jouret El Chi'ir.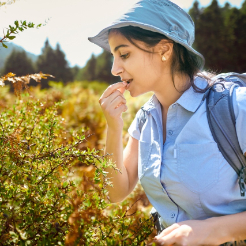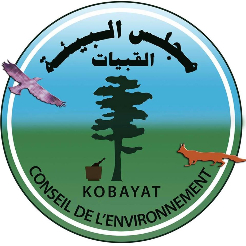 Number of attendees:
15-25
Cancellation 72 hours before tour